HOW TO BE ALAN CHARACTER FROM THE HANGOVER (well) for HALLOWEEN or any other COSTUME PARTY!
WARNING THIS COSTUME MIGHT JUST GET YOU LAID!
Zach Galifianakis as Alan in the "Hangover"
Okay. So I had so much fun last year that I decided to be
"Alan"
with Carlos again from the
Hangover
as my
Halloween Costume
.The
Alan
Character was played by the always quirky and funny
Zach Galifianakis
. I figured since now I had two years of showing up chumps in lesser versions of the costume I would tell the world how to do it.
So how do you do it? Can you still do it?
Well you can see from the image above that the
Alan Character in the Hangover movie
is wearing some pretty distinctive clothing, a full beard, and of course Carlos on a Baby Bjorn. Oh and the Sunglasses don't forget the sunglasses and the bandage on
Zach Galifianakis
's left hand.
Alan from the Hangover Complete with Carlos
This image to my left is the first year I dressed up as
Alan from the Hangove
r for Halloween 2009. At the bottom are me having the time of my life basically being a rockstar out at bars on Halloween.
HANGOVER T-SHIRT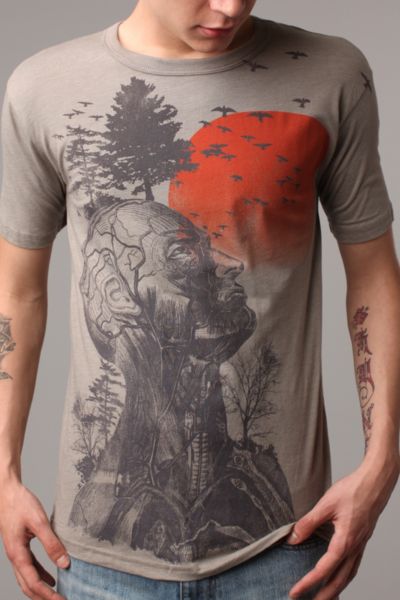 The Hangover T-Shirt
First things first. The actual T-shirt from the movie in a tight fitting configuration is very important. You also get extra points if you grow a small gut like
Alan
. Hey its easy
Jack in the Box
has these delicious
pumpkin pie shakes
every year around Halloween!
The
actual hangover t-shirt
comes from Urban Outfitters. At the time of this writing its actually still available on the Urban Outfitters website.
HANGOVER SUNGLASSES
Hangover SunGlasses
The distinctive sunglasses that Alan sports throughout the hangover are actually just demi turtoise nylon Blublockers. As of this writing the
hangover sunglasses are still available.
HANGOVER BEARD
fake beard
A decent
beard
is definitely important for a good
Alan Costume
. Last year (2009) I actually just grew a pretty long beard and let my hair grow a little longer than usual. It was not easy and obviously not everyone who is gainfully employed has the ability to do that. It itched and it was a pain but it looked great. This year (2010) I attempted to grow a beard and got sick of it within two weeks. I looked and looked for a decent beard at local costume shops and it became clear that nothing quite would fit the bill. So I ended up using theatrical hair and spirit gum. I needed help from someone else to put it on. I think it could be done by yourself if you had to.
HANGOVER BABY CARRIER
Hangover Baby Carrier


As near as I could tell the baby carrier used by Alan and Carlos in the Hangover is a
BABYBJÖRN Baby Carrier Original Classic
in City Blue is the closest match. I got mine for about 30 bucks used on E-bay. You should also be able to find one on craiglist. In either case you ought to be able to resell it after Halloween if you
don't spill too much beer on it!
HANGOVER DOLL
Okay so if you paid attention to the pictures of my
Alan Costume
you can see that the one problem is that
Carlos
isn't to scale and he is lacking the baby beenie as in the film. I did manage to dress him up in a blue onesee. It was way to big so I cinched it with a rubber band in the back where it woudln't be seen.
I purchased my
Carlos
for about 20 bucks at Target and also bought a onesee at the same Target in blue.
Sorry I already throughout the box so I have no idea on the brand etc. By the way this is one of the most important parts of the costume for people to get it. Also women will come up to you and want to play with the baby. As Martha Stewart would say "that's a good thing!"
HANGOVER LIGHT PANTS
You also need some sort of light pants to go with the rest of it. I should have put more effort into finding these cheaply. I spent about $49.99 at Gap for a pair of Whitish Corduroys, actually I guess they are kind of cream colored.
And finally you need.....
HANGOVER ELASTIC BANDAGE
Elastic Bandage
bandage tucked under itself
This was by far the easiest part of the costume. All you have to do is buy a
3"inch Elastic Bandage
at your local CVS pharmacy. You should be able to figure out how to wrap it yourself. I recommend not using the "special clips" and instead tucking itself under it self at the wrist.
HANGOVER T-SHIRT - $28.00
USED BABY BJORN - $30.00
CARLOS DOLL - $20.00
SUNGLASSES - $24.95
PANTS - $49.99
BEARD - $10 in supplies or FREE
ELASTIC BANDAGE - $4.99
GETTING TREATED LIKE A ROCKSTAR ON HALLOWEEN - PRICELESS!